Valvetronic Designs
SKU:BMW.F90.M5.VSES.TI.CH
Regular price
Sale price
$4,999.00
Unit price
per
Sale
Sold out
The F90 M5 continues where the F10 left off utilizing a very similar S63 4.4 Twin-turbo V8. Just like the F10, the F90 leaves a lot to be desired in regards to the sound of the V8. At Valvetronic Designs, we have developed a valved system for the F90 that will put a smile on your face no matter the occasion. Constructed out of stainless steel the F90 M5 system measures 3 inches from inlet to outlet. The system runs back to electronically-controlled exhaust valves that can either be tied into the cars' ECU system to be controlled via the Sport and Sport+ settings or run on a separate system so you can have command regardless of the drive mode. Concluding the system is a beautiful set of exhaust tips in your desired finish. Let your F90 M5 sing and have burbles to shame Lamborghini owners.
SOUND DYNAMICS:

This system offers a unique sound profile compared to many others on the market. When combined with aftermarket downpipes, many other systems on the market give a buzzy and raspy experience which is not desirable for the BMW F90 M5. Utilizing our large cross-section X pipe the rasp is nearly eliminated and you can more clearly hear the raw and exciting sound tone the M5 should've always had. With his X pipe very far forward you get increased exhaust scavenging better performance and a more exotic engaging sound profile. 
Fitment
Features of this Valved Exhaust 
Constructed from our signature Titanium
Your choice of exhaust tips 
Electronic exhaust valves with stand-alone remote or factory integration
56.5 lbs. Lighter than the factory exhaust
Precision tig welds for high strength
100% REVERSABLE, always able to go back to stock at any time
PLEASE EMAIL US AT: CUSTOMERSERVICE@VALVETRONIC.COM WITH ANY QUESTIONS 
Share
View full details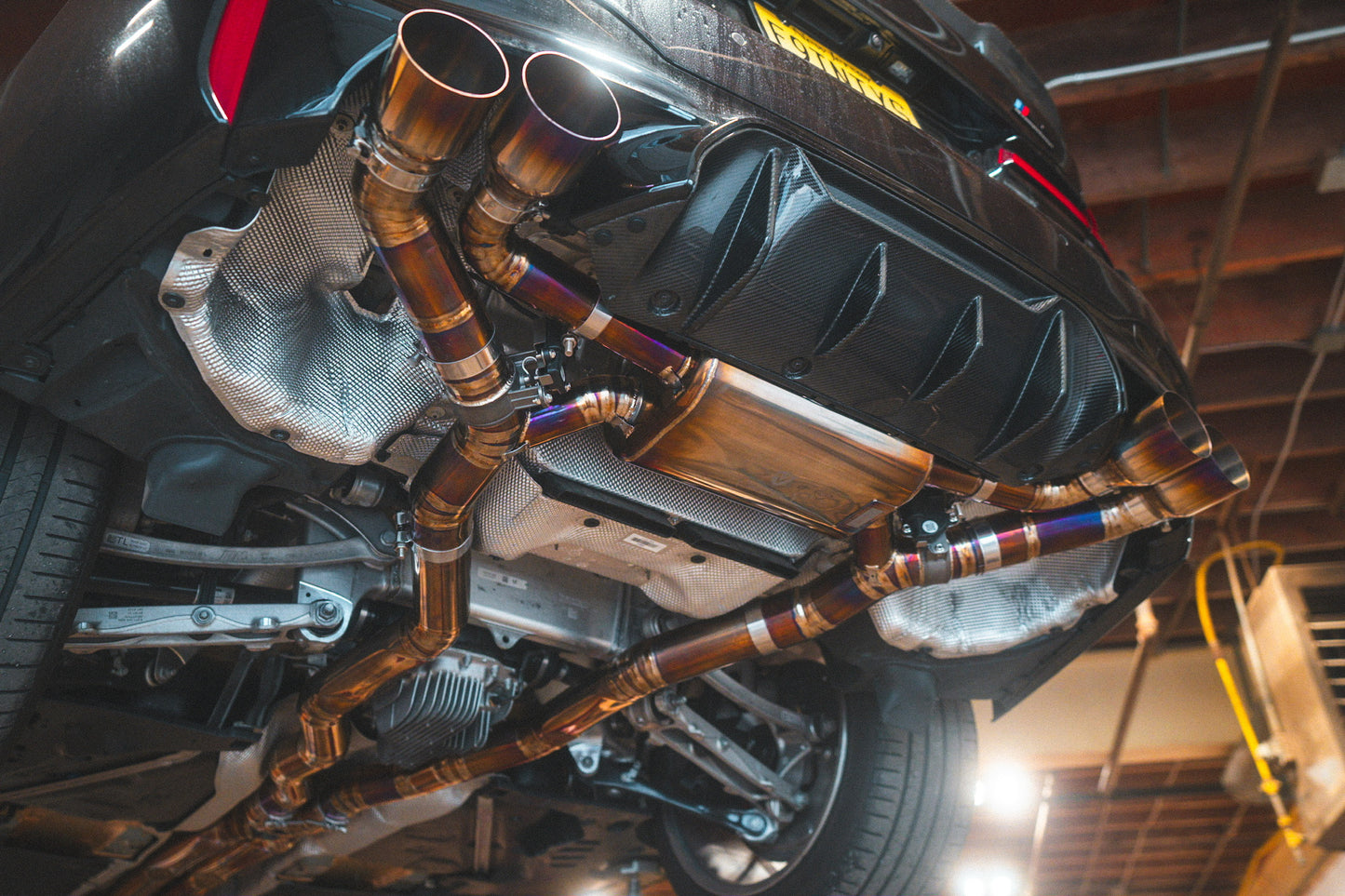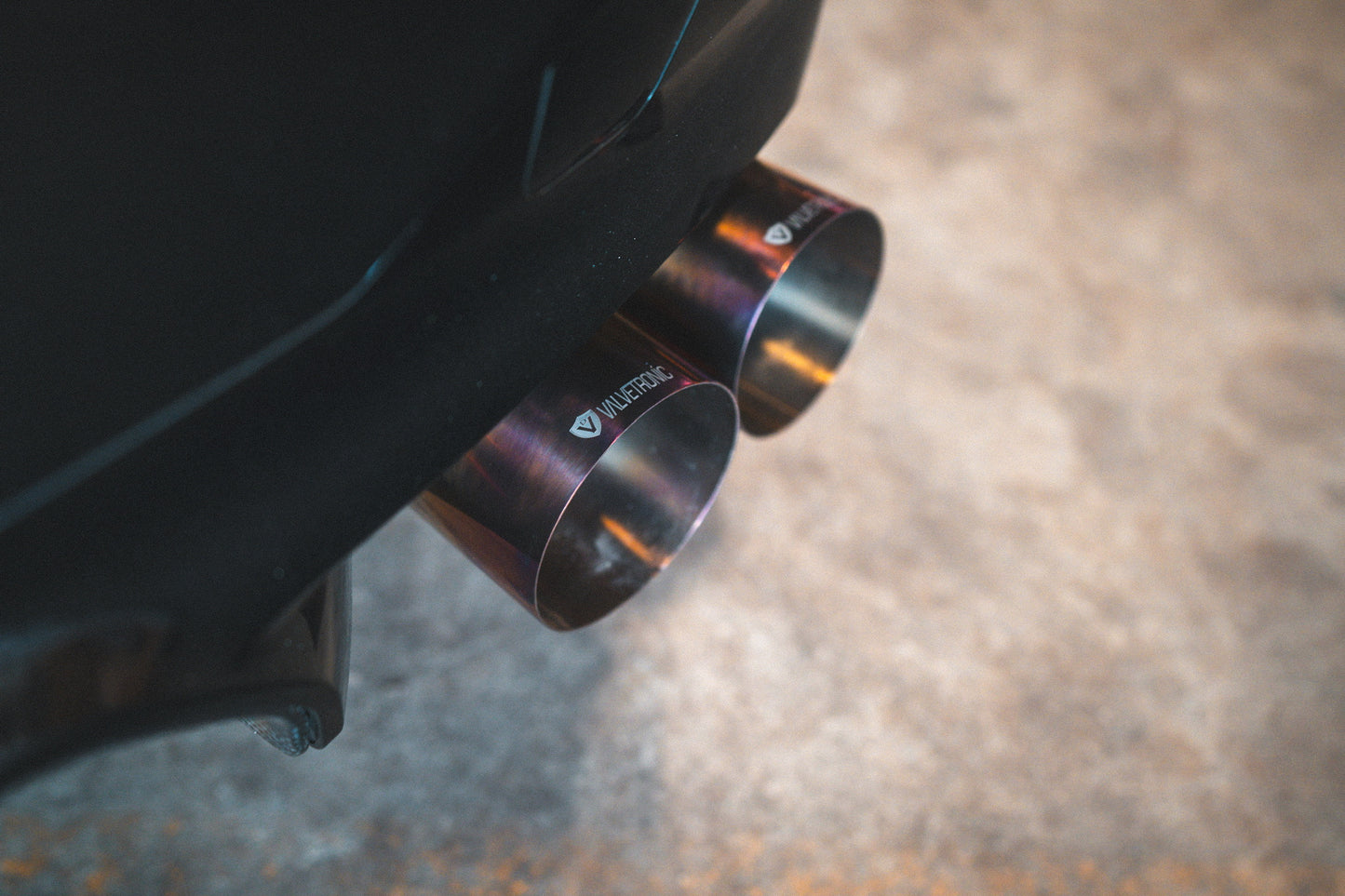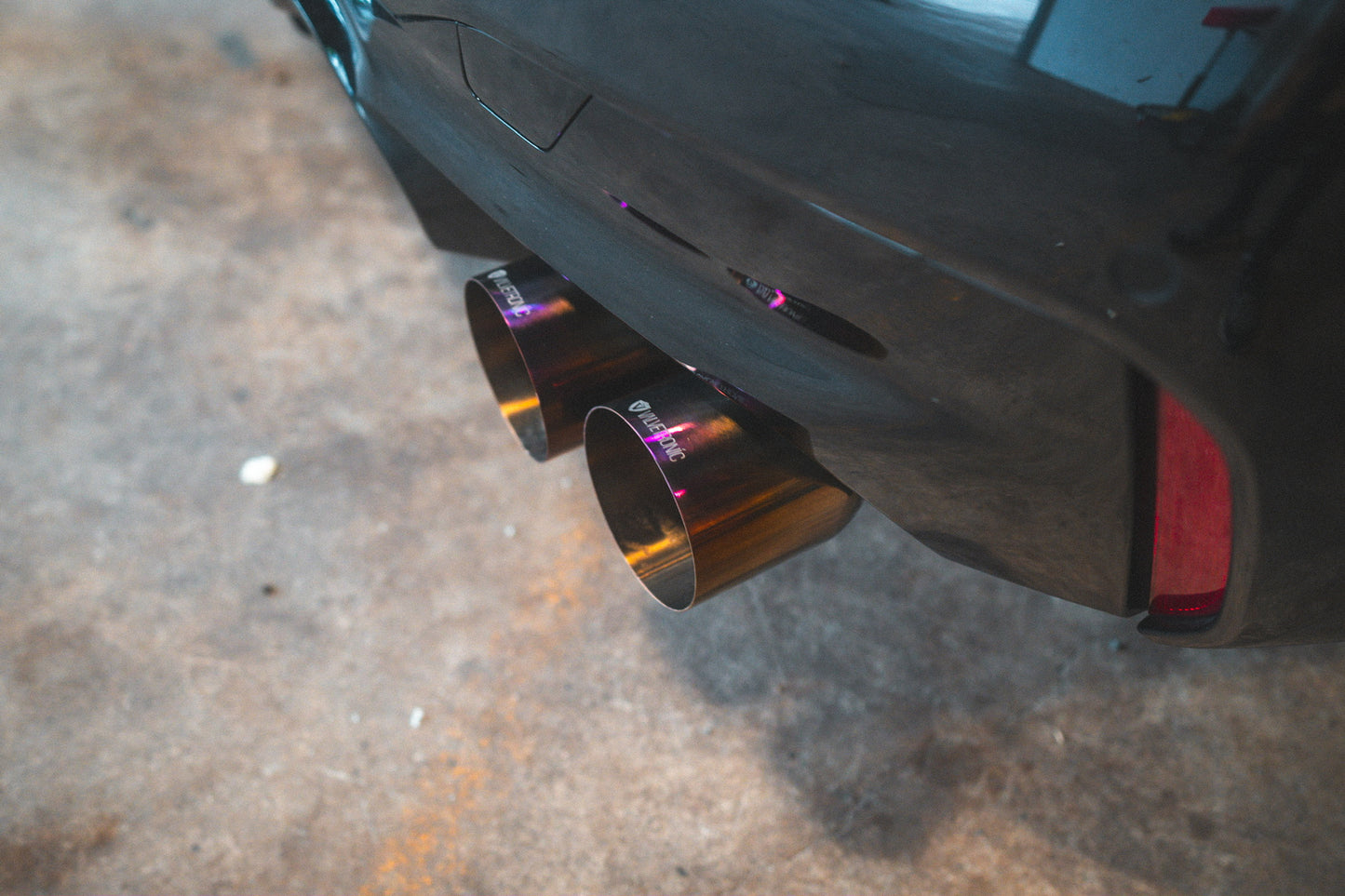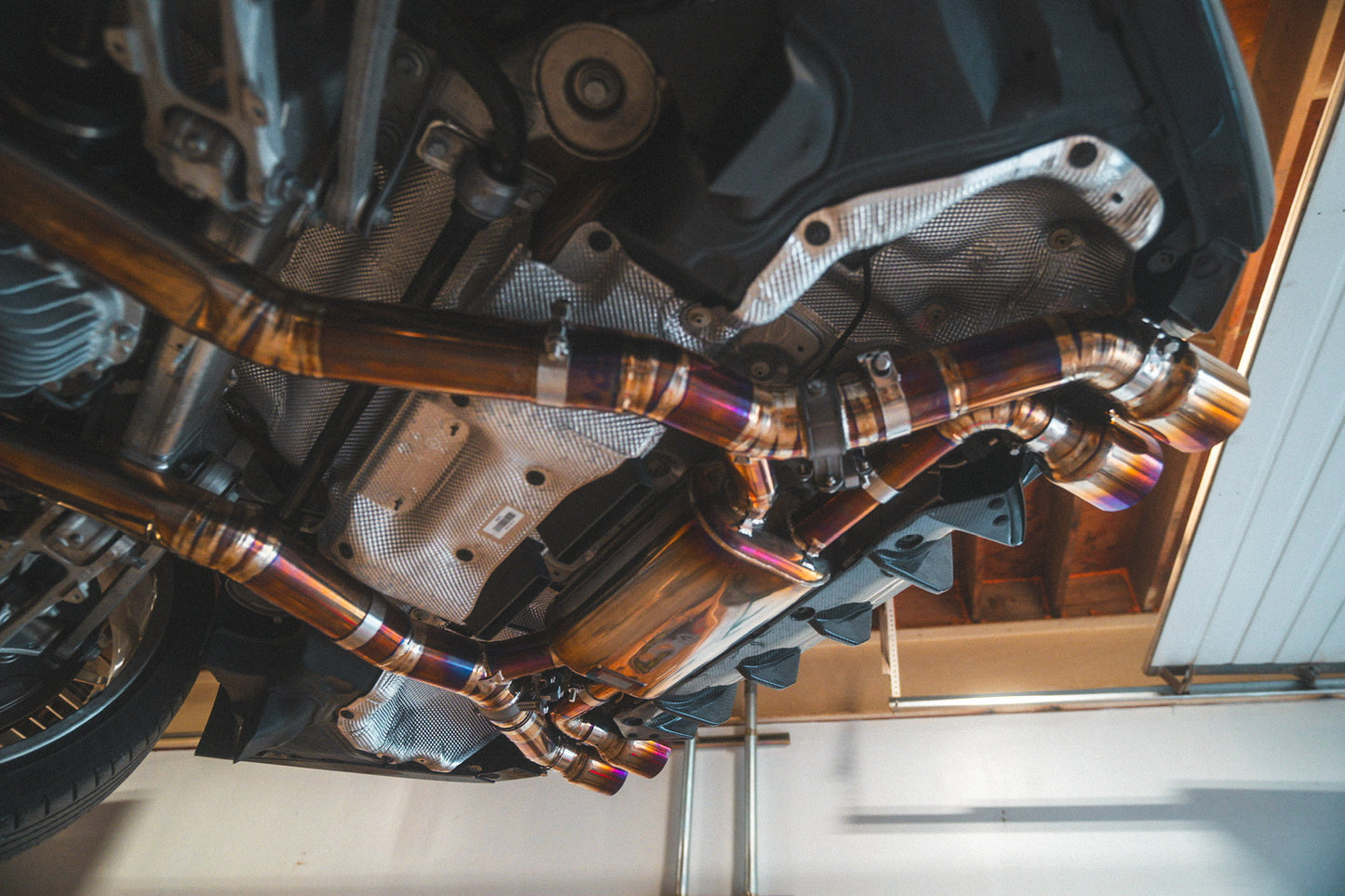 One of the best purchases I've made this year! More smiles per mile!