Valvetronic Designs
SKU:BMW.E9X.M3.MP.2CC.DR.BR
Regular price
$1,599.00
Sale price
$1,399.00
Unit price
per
Sale
Sold out
*IN STOCK & READY TO SHIP!*
This midpipe is quite different than most, featuring a freeflow x merge right after the transmission tunnel. This design helps allow for maximum exhaust scavenging and power gains throughout the rev range. At the rear of the midpipe we have two 12-inch resonators to smooth the exhaust sound and provide noise mitigation. We also offer a catted version of the X-pipe for those who do not want to go fully free flow. This X pipe is designed for those who want maximum sound and maximum Horsepower gains, it is not for the weak of heart. 
SOUND CLIP BEFORE AND AFTER MIDPIPE UPGRADE:
 For those who choose the catted version, you are in for a treat. Cats are located in the OEM location to aid with the emissions process. a 200 CELL EURO 6 Certified cat configuration is used for ultimate quality and flow.
Fitment
2008 - 2011 BMW E90 M3
2008 - 2013 BMW E92 M3
2008 - 2013 BMW E93 M3
Features of this Midpipe
Fully Mandrel Bent for Maximum flow
CFD and CAD-based computer-modeled
Lightweight Stainless T304 Material - Brushed Finish
Fits any aftermarket axle-back
13.8 LBS lighter than stock
Easy Bolt-on installation! 
Emissions Non-Compliance. Removing, disabling, or altering emissions equipment on a pollution-controlled road vehicle is illegal. Installing devices or software that trick, disable, or modify emissions controls and monitors on a pollution-controlled road vehicle is also illegal. This product is sold only for racing, competition, track, hobby, or other off-road use. Its use is prohibited in any motor vehicle that is subject to emissions inspection or control. Legal in California only for racing vehicles that may never be used, or registered or licensed for use, upon a highway.
Purchase Disclaimer: Valvetronic Designs does not condone the use of emission defeat devices for any vehicles used on public streets or roadways. Valvetronic Designs will not tamper, remove, disable, or bypass emissions equipment on a motor vehicle in accordance with 40 CFR Section 86.1854.12(a)(3), Clean Air Act 40 CFR 1068.101(b). This includes software, known as tunes, that reprogram a motor vehicles electronic control module to alter engine performance and enable the removal of filters, catalysts, and other critical emissions controls.
DISCLAIMER: This product is strictly intended for closed track events and off-road use only, never to be driven on public roads. Products are NOT California Air Resources Board Certified (CARB) and not EPA certified. You are hereby informed and warned to check your local, state, and federal laws before buying and installing these or any aftermarket parts to be sure whether usage is in violation. All installation-risk and use-risk is borne by the end-user and installer of these parts.
Share
View full details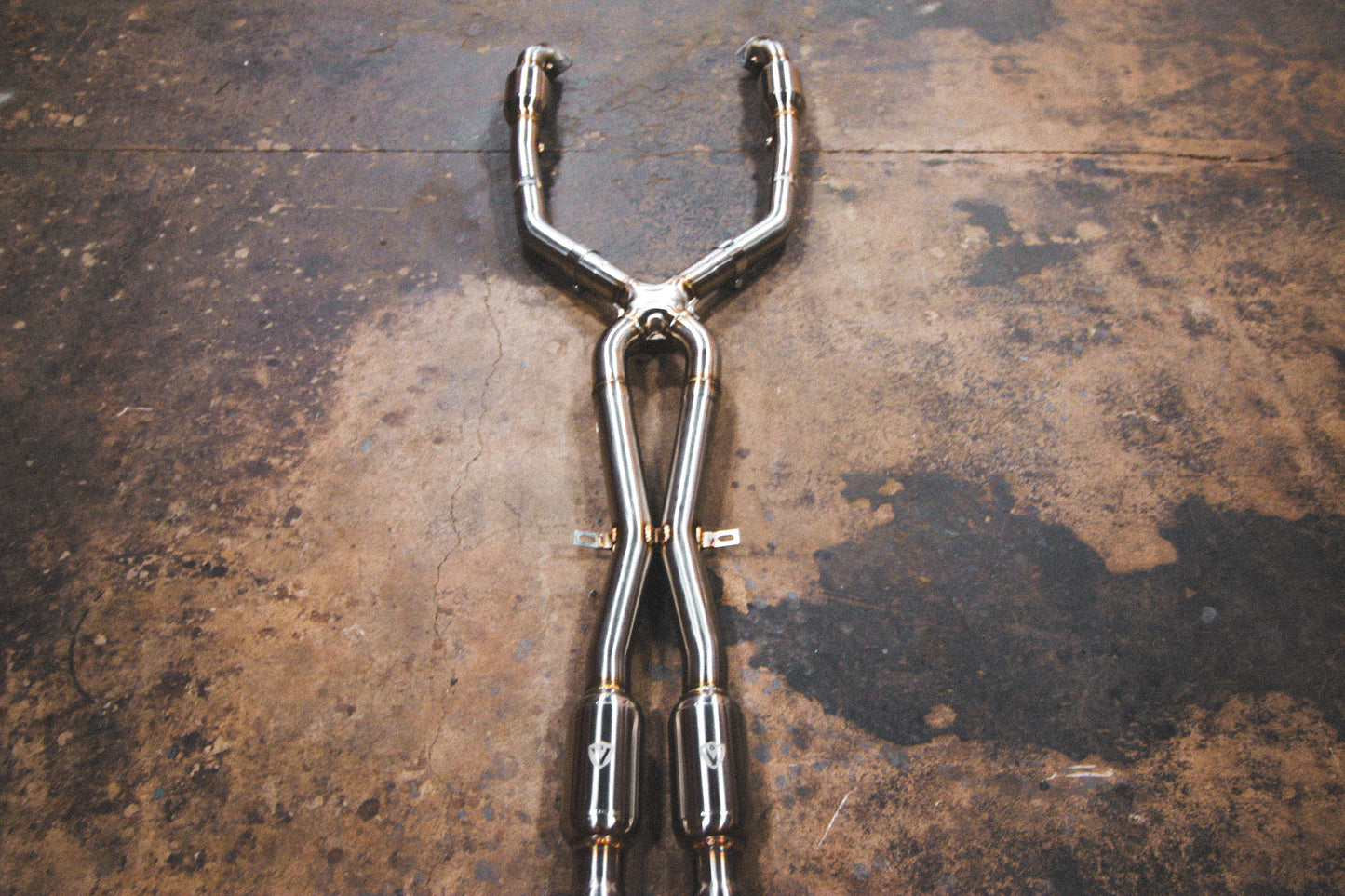 One of the best purchases I've made this year! More smiles per mile!