Valvetronic Designs
SKU:AUD.R8.GEN2.VSES.Ti
Regular price
$6,999.00
Sale price
$5,999.00
Unit price
per
Sale
Sold out
The second generation of the Audi R8 continues where the first generation left off. Standardizing the DSG gearbox for 2017, The R8 V10 is blisteringly fast but like the first generation, it leaves a lot to be desired in the sound department. This exhaust for 2017+ Audi R8 runs 3 inches from inlet to outlet for incredibly pure sound. A large center X-pipe is utilized in order to increase pitch tone and provide power gains at all RPM levels. After the xpipe, exhaust gases travel through our valved mufflers where the driver can choose the path of the exhaust for loud or quiet sounds. When the valves are open the mufflers provide little restriction to give the driver that raw experience but when closed the pipe size restricts down to 2.25 inches to preserve sound quality but lessen sound levels. The exhaust valves are controlled via a key fob switch. We reuse the factory exhaust valve control with a bypass switch allowing you to have on-demand control to the sound level of your R8. Like all of our systems, this Audi R8 V10 system is constructed out of our Signature Gold/purple titanium. Give your Gen 2 Audi R8 a new pair of lungs with us here at Valvetronic Designs.
SOUND DYNAMICS:
This exhaust helps bring back the F1 sound characteristics to the 5.2 V10, reminiscent of the original 5.0 Lamborghini Gallardo engine. Our large cross action X pipe helps the exhaust pulses interact with one another to cancel out unwanted frequencies and bring out the F1 sound characteristics. Having the muffler body behind the X pipe section allows for more area in the X pipe construction and thus better sound!
Fitment
Features of this Valved Exhaust 
System reuses factory exhaust outlets 
Vacuum exhaust valves with Controller for factory-like operation 
68.9 lbs. Lighter than the factory exhaust
Fully Mandrel bend for maximum flow
Precision tig welds for high strength
100% REVERSABLE, always able to go back to stock at any time
MORE SOUND CLIPS!!!
https://www.instagram.com/p/CAljpP7JJao/
https://www.instagram.com/p/CAi4LujJvuF/
PLEASE EMAIL US AT: CUSTOMERSERVICE@VALVETRONIC.COM WITH ANY QUESTIONS 
Share
View full details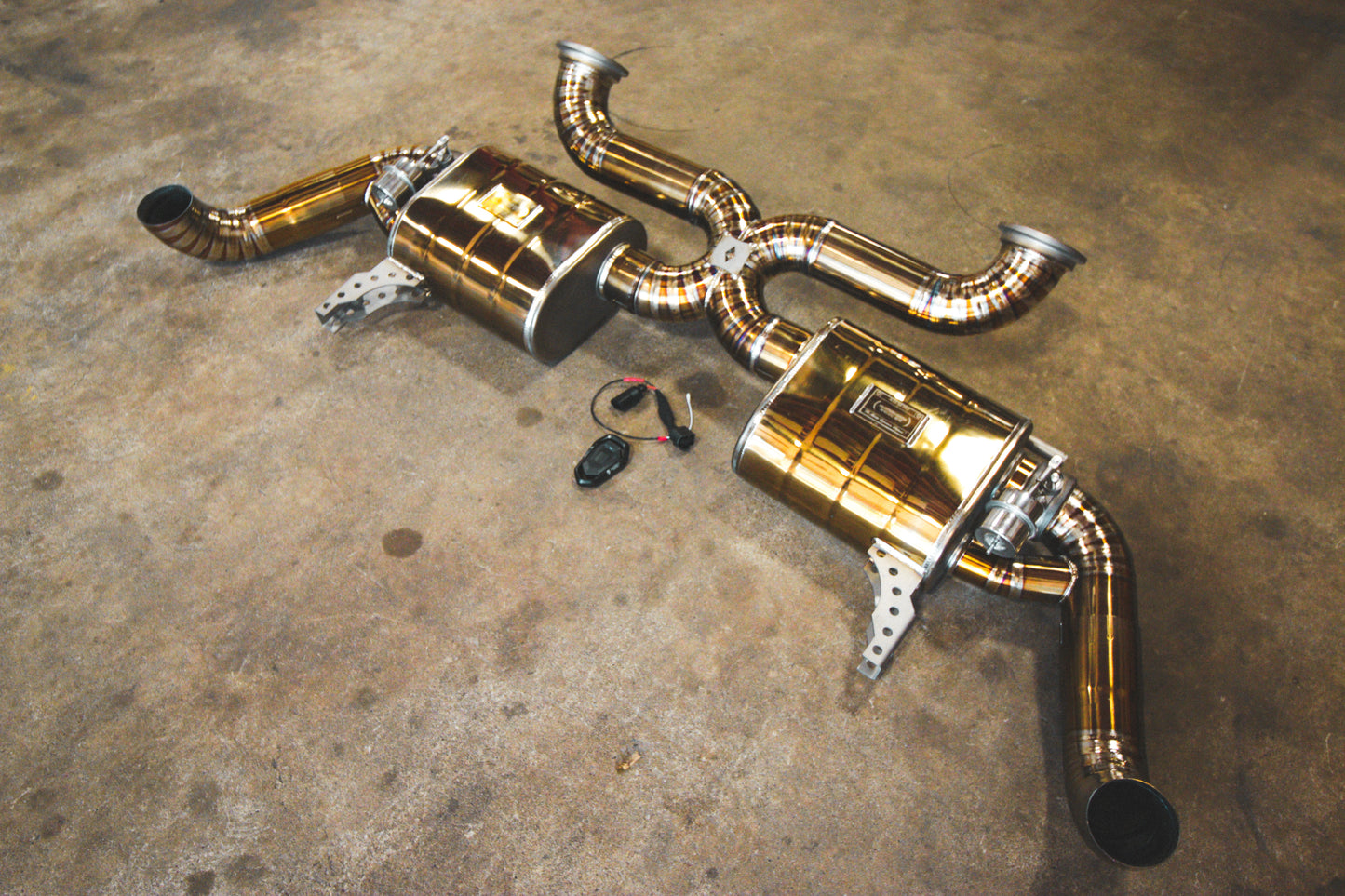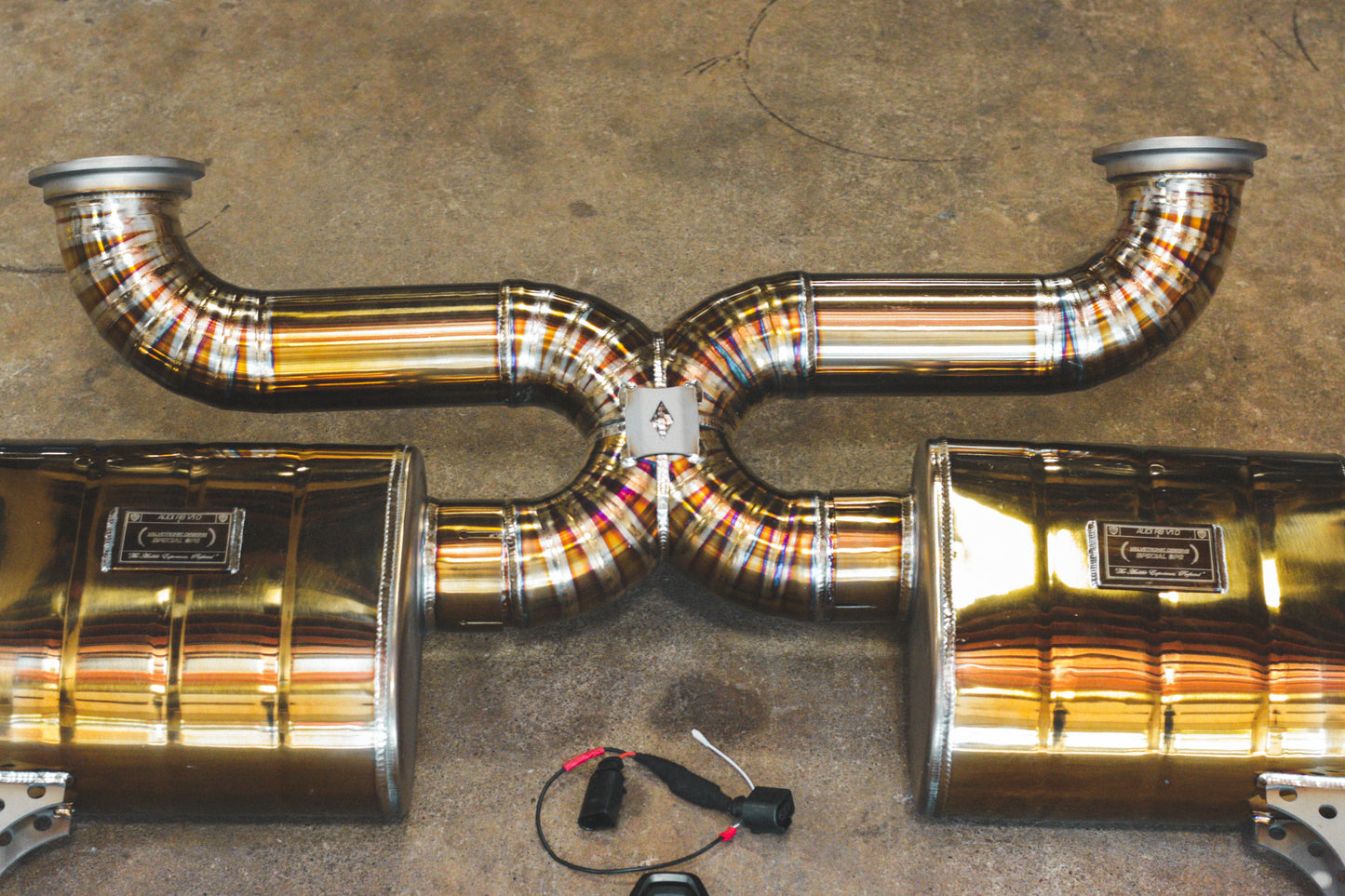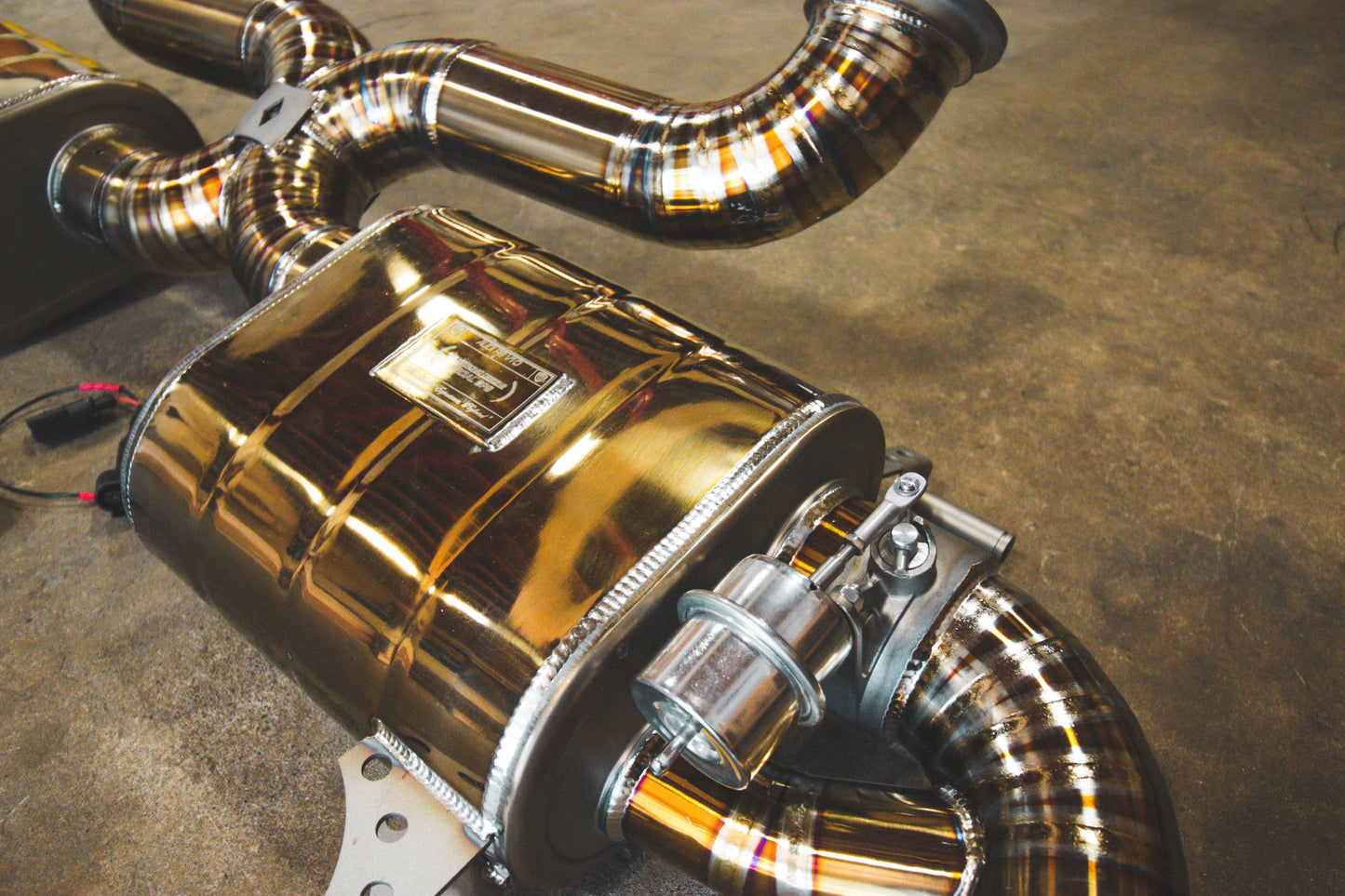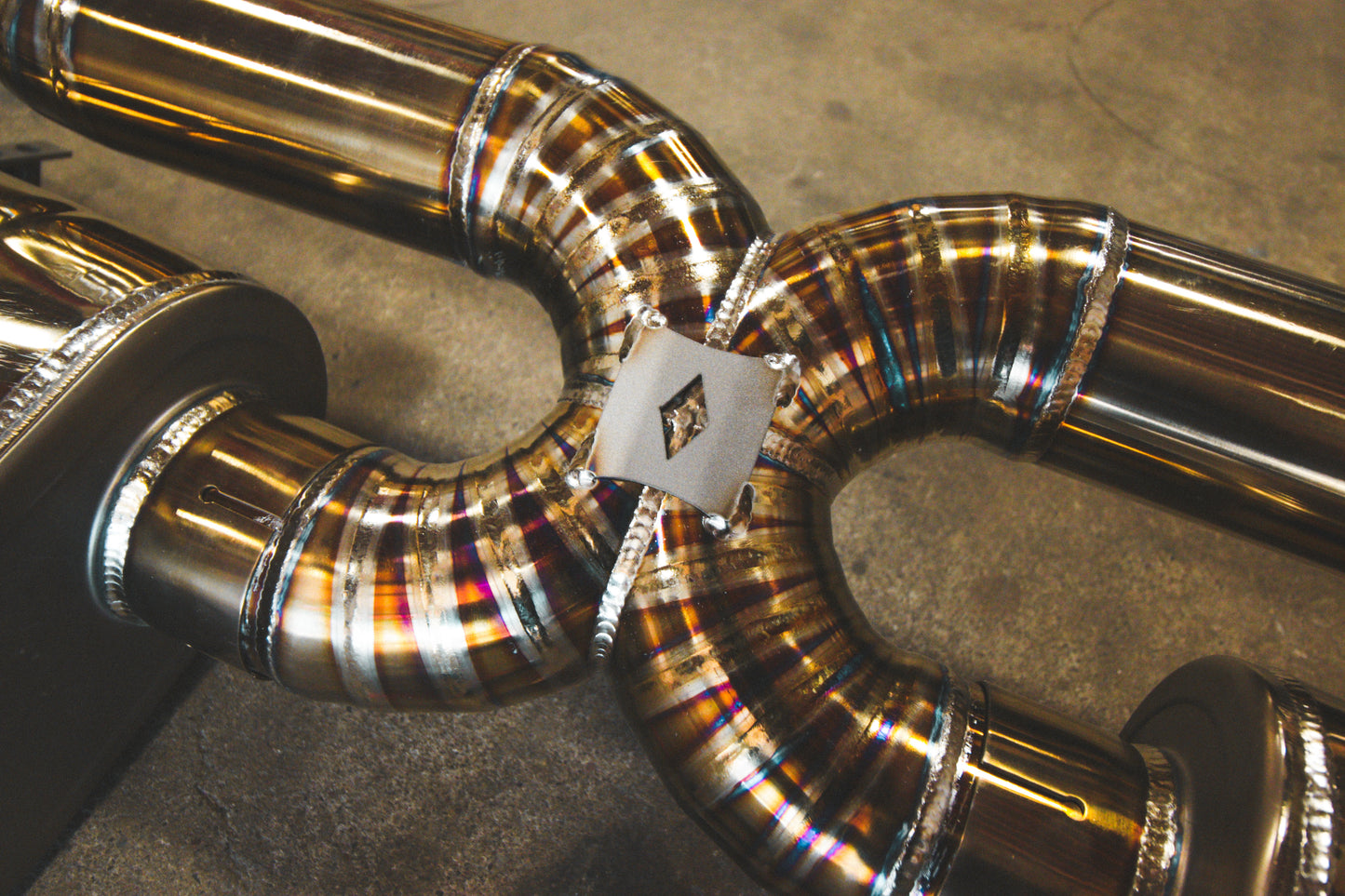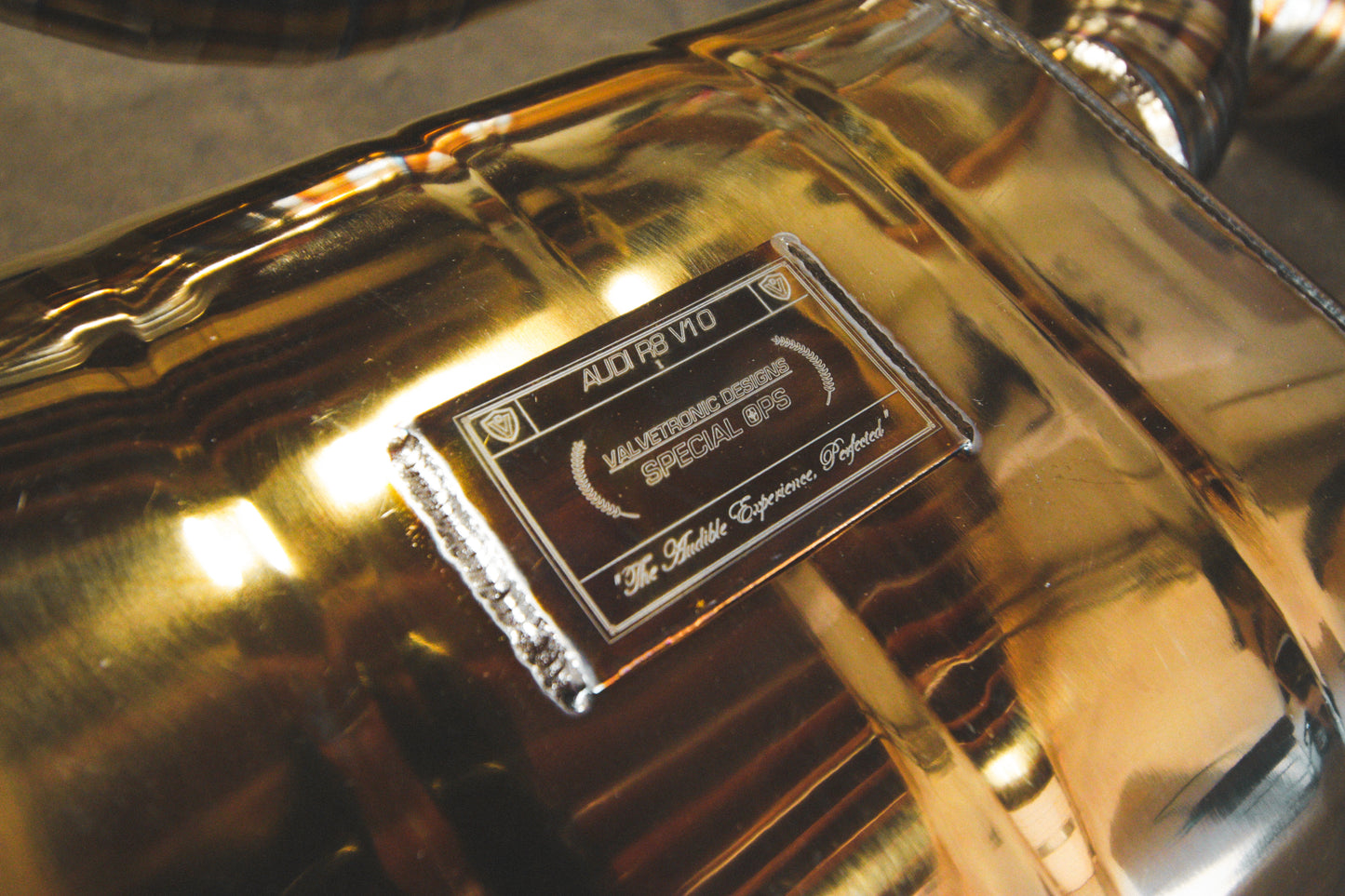 One of the best purchases I've made this year! More smiles per mile!